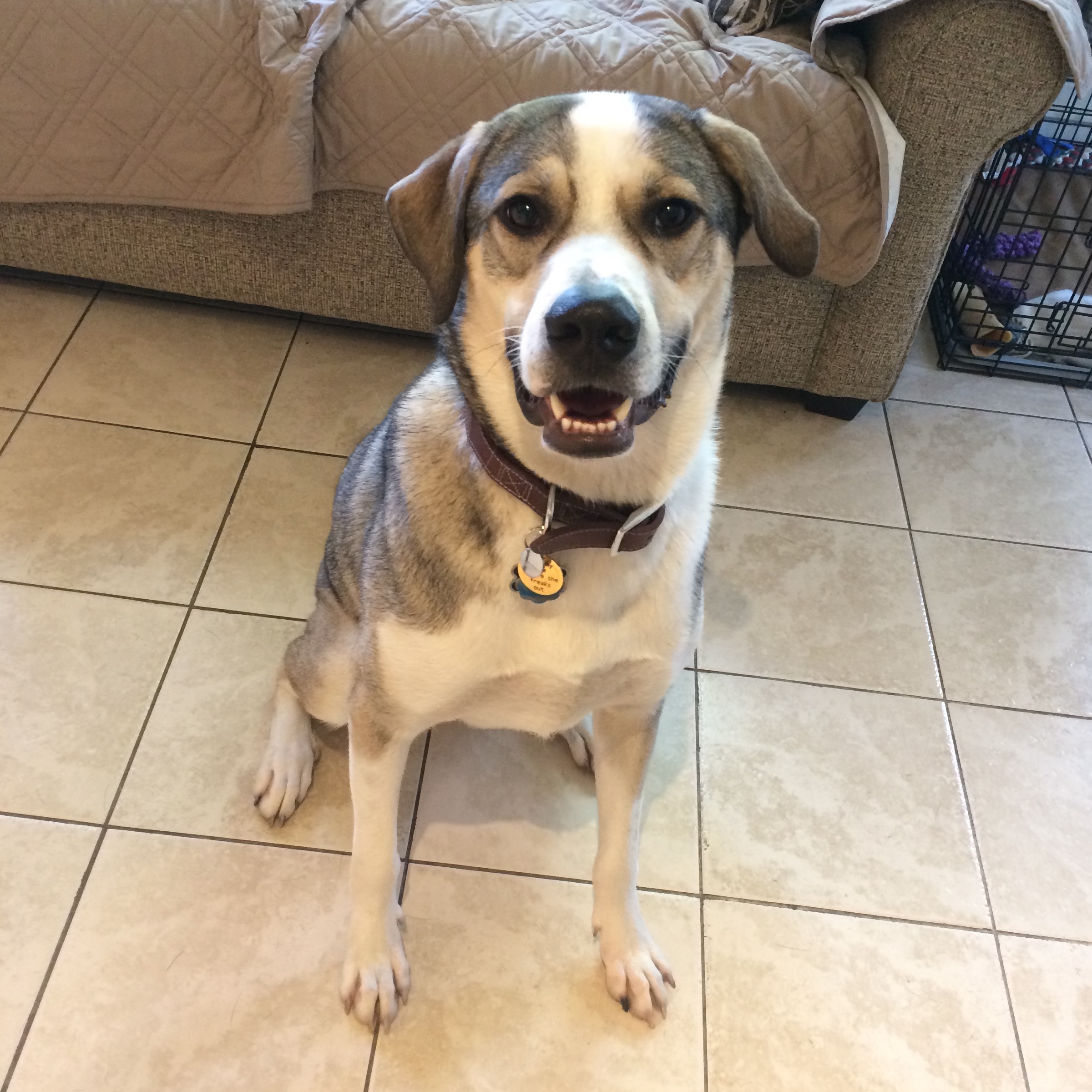 Mateo became so reactive that it was hard to really enjoy having a dog companion. Then Plucky Paws came along, and now Mateo and I are in tune to one another. Stephanie taught us so many valuable skills to avoid triggers and focus on something good. She worked with Mateo and trained him, but at the same time trained me as well! Stephanie taught me so many unforgettable lessons and gave me the strength and resources to further Mateo's training. Your dog will thank you, and you will learn how to maintain and grow a healthy, loving relationship with your animal.
-Megan S.
Stephanie is fantastic! She helped us and our two busy terriers as we prepared for the arrival of our baby. Both dogs have their own personalities, and Stephanie addressed any and all questions and concerns we had for our dogs. All of the information and training was personalized to our unique needs. We have learned so much from her and continue to train our dogs the Plucky Paws way. Thank you Stephanie, for helping our family have a smooth transition with a new addition to our household, and for making training such a fun and positive experience!
-Maren W.
I highly recommend Plucky Paws! We are so thankful for Stephanie! We started working with her right after we rescued our German Shepherd. It was the best decision and we just signed up for another package! Stephanie is full of information and effective training techniques, and she does it all while being incredibly kind and compassionate.
-Lindsay M.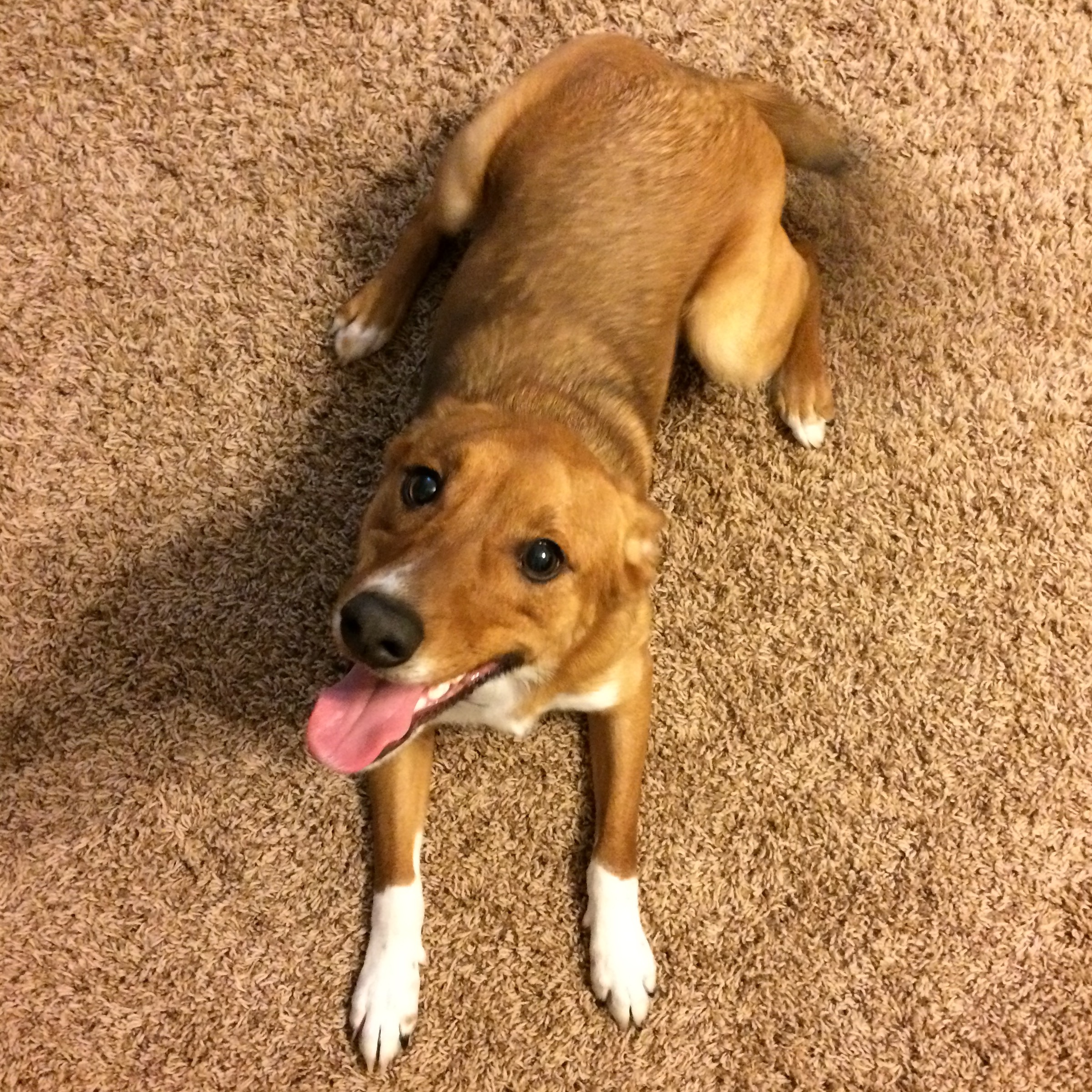 My adopted dog Jelly is easily overstimulated. Because of his behavioral issues and unknown history, we were working with a lot. I was upset thinking there was no hope. Stephanie had patience with him, and Jelly started to learn some impulse control—I didn't think it could ever happen. I don't know where Jelly and I would be if we hadn't invited Stephanie into our home. Once you meet Stephanie you will know that she loves and believes in what she does. I brought her a dog who was a real challenge and she made me a believer. I highly recommend her!
-Shawn K.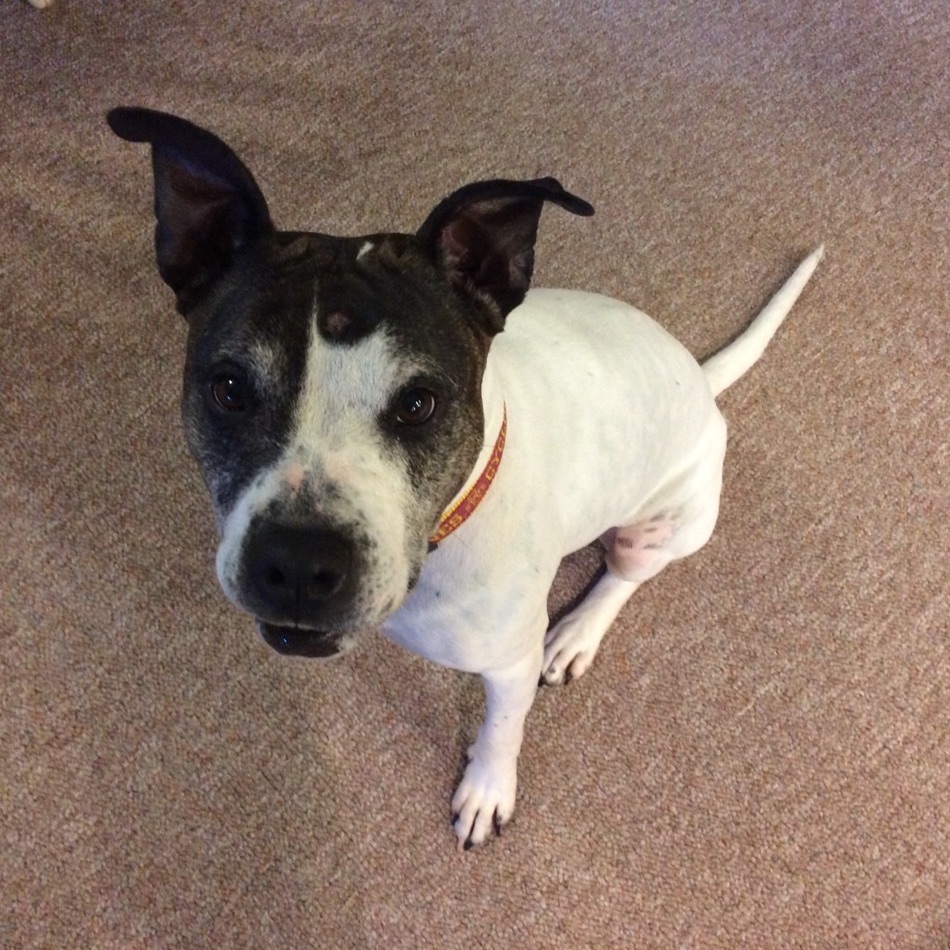 My husband and I just completed our second round of training. This time we focused on getting ready for the arrival of our first child! We worked on getting Stella to enjoy being on her mat, which will help when we need time for changing and feeding. We also worked on desensitizing Stella to baby toys and sounds. These skills will allow our family to coexist safely and happily. Working with Stephanie has been extremely valuable, and we look forward to working with her again as our child grows. The time spent with Stephanie has made me a better dog owner and mother!
-Katie K.
I highly recommend Stephanie's professionalism. She was so instrumental in helping us with our Frenchie. Wendell was an adorable little puppy, and then around ten months he started resource guarding behavior. Stephanie not only helped our dog, but helped us as dog owners. She educated us that resource guarding was a "Wendell" trait, not a French Bulldog trait. She helped us to understand what he was trying to say with his behavior, and now he's a different dog.
-Melissa B.
Stephanie gave me the tools I needed to help build the relationship I have with my Siberian Husky. I learned how to help Max be challenged and stimulated each day, and also to feel safe and secure in his home. In all my years of having a dog on our farm, this is the first time I used a trainer to help me. With Plucky Paws, it was a positive experience. I told Stephanie, "I want Max to be the best boy he can be, and I want to be the best 'mom' I can be!" Plucky Paws helped me with my goals! I highly recommend Plucky Paws to any pet owner. You won't be disappointed.
-Joy K.
We worked with Stephanie to help our rescue dog Sadie. Sadie has reactivity issues with other dogs, and Stephanie was able to teach us so much about helping Sadie out. I recommend her to everyone because she is so knowledgeable and friendly. It helped a lot that she came to our house so that Sadie is more comfortable.
-Jess M.
Stephanie provided information and hands-on learning about our dog. She helped us to understand his body language and why he reacts as he does. Stephanie taught us how to give positive reinforcement for Cubbie and encourage the habits we desired. The games helped to keep our children engaged in learning about Cubbie and make it fun. We highly recommend Stephanie to anyone that needs training for their dog. She was a delight to work with and really made the whole experience enjoyable. She taught the entire family, not just the animal.
-Paul L.
Stephanie did such a great job helping us train our puppy Lola. She taught us more than just basic cues, and helped us be better dog owners. She gave us information that explained the behaviors our dog was doing, and the reasoning behind teaching her certain cues. Lola was very receptive to clicker training. We will be working with Stephanie again for more specific training that our dog needs. Overall amazing training!
-Valentina B.